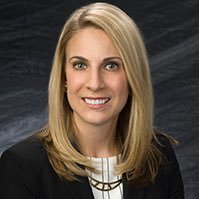 Lindsay Miller
Ice Miller
Associate
Columbus, Ohio

Lindsay Miller is an attorney with the Public Affairs and Government Law Group. With nearly ten years of experience in technology initiatives, Lindsay has a reputation in the broadband and technology arena of being a strong advocate with a successful track record in building relationships with public and private sector stakeholders.

Prior to joining the Firm, Lindsay served as the Executive Director for Connect Ohio, a nonprofit organization focused on facilitating broadband access, adoption, and use throughout the state of Ohio. Lindsay led Connect Ohio's involvement in state technology initiatives and community broadband planning. Lindsay's previous experience also includes working as Counsel for Broadband Research and Planning for a national nonprofit organization, Connected Nation. In this role, Lindsay prepared regulatory filings before state and federal agencies and formulated policy recommendations regarding broadband expansion. Lindsay also formerly worked in the Office of Chairman Julius Genachowski at the Federal Communications Commission. Lindsay participated on an internal FCC task team that developed a national computer and internet program for low-income Americans, and created orders for pending appeals through the FCC's Schools and Libraries Program of the Universal Service Fund ("E-rate").

In 2007, Lindsay received her Bachelor of Arts in Psychology from the University of Kentucky, summa cum laude. She received her juris doctorate and Master of Arts in Public Policy and Management from The Ohio State University in 2013.